We're your versatile vendor partner for custom machined parts.
Our highly-skilled machinists perform quick setup and fast run times of CNC machined parts. From CNC Milling to Mill-Turn lathe work, our versatile machines and optimized workflow allow us to offer competitive pricing on small production lots of 1-5 pieces, and larger runs of 100 to 1,000 pieces.
We're a nationwide OEM part supplier and manufacturing partner offering world class service by manufacturing precision machined parts. We perform machining, manufacturing, and fabricating processes to produce custom CNC machined parts to meet your needs.
We have CNC Vertical Machining Centers with travel of up 102″ long, and Horizontal CNC milling up to 86″ wide x 65″ high.
All of our CNC machines are programmed from 3D solid models using Autodesk Inventor, SolidWorks and SmartCAM CNC software.
Learn more…
We have many CNC turning machines with live milling tools and programmable C and Y-Axis milling. We manufacture shafts with keyways milled in the lathe, pump shafts, bearing housings, and flanges, studs and other custom machined parts.
Learn more…
Accurate, Precise, Consistent
Machined parts of all sizes and types.
All types of metals:
– mild steel and alloy steels
– stainless steel, cast iron and tool steel
– brass, bronze, aluminum bronze
Order sizes from small lots (1-10 pieces) to production runs from 10 – 1,000 pieces.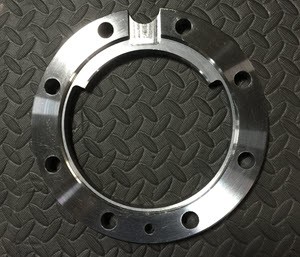 Small runs from 1 to 10 pieces.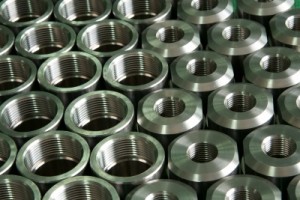 Production runs from 5 to 1,000 pieces